Patches and medical adhesive tapes manufacturing machines
Healthcare Products
Coating・Cutting and Accumulating Machine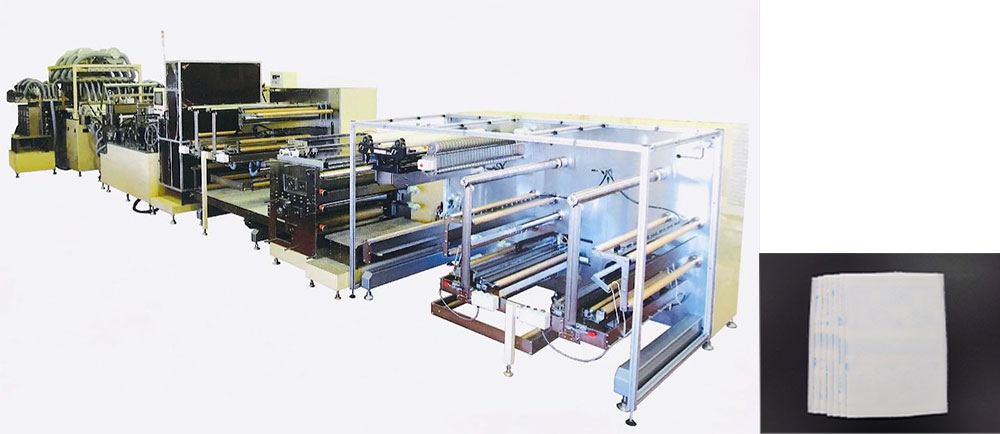 Features
Full automatic Poultice manufacturing line: applying ointment to patch sheet, cutting, accumulating, packaging and cartoning.
Process speed: Max. 1,500 patches / min
Patch size: 100mm x 140mm
Ointment applying speed: 10-25 m / min
Ointment thickness: 0-2 mm
Inspection for foreign particles, size difference, cutting defects
Accumulating 2-10 patches
Please contact us for more details.
Four-sided Sealing Machine for Bags with Zippers
Features
A machine for sealing four sides of plasters and gel patches.
The machine can perform four-sided sealing on regular-size and large-size bags or bags with a zipper. It can be stably operated at the rate of 110 bags / min. It does not produce any star-shaped chads from the V-shape notch. It is designed to be safer by eliminating protrusions on the packaging material stand.
Please contact us for more details.